So I have been expressing my fear of being attacked by a shark while we swim the Alcatraz swim in June. For the most part people nod their heads and smile, reassuring me that all is well and that no one has died from a shark doing this swim. I reason that of course they wouldn't post it on the website. All you hear is so many thousand of people have made it successfully. But what about the others who didn't make it? Hmmm? Well here is a report that just came out yesterday confirming yet again, that there are indeed shark attacks along the California coast. The picture is just for visual affects so you can get those nasty little shivers I get when I think about swimming in open water with "what lies beneath".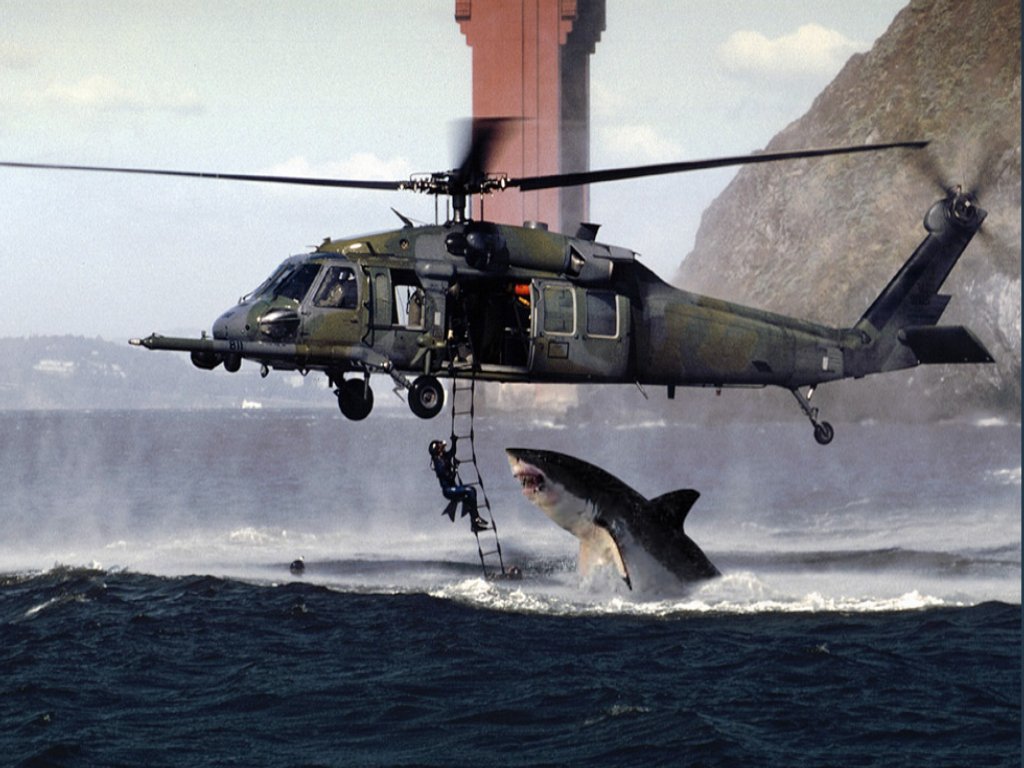 Great White Shark Attack Kills Triathlete off California Coast
By Chris Dolmetsch
April 25 (Bloomberg) -- A retired veterinarian training for a triathlon off the coast of Southern California was killed by a great white shark today in the state's first fatal attack in almost four years.
Dave Martin, 66, was with a group of swimmers from a local triathlon training group when he was attacked at about 7 a.m. local time in the waters off Tide Beach, in the city of Solana Beach, officials said. Solana Beach, with a population of about 13,000, is about 30 minutes north of San Diego by car.
``We're all shocked and dismayed at the event that happened here this morning,'' Solana Beach Mayor Joe Kellejian said in a televised news conference.
There have been 96 shark attacks in California since 1926, seven of them fatal, according to the International Shark Attack File, maintained by the Florida Museum of Natural History at the University of Florida in Gainesville.
Ten of those attacks were in San Diego County, with the only death coming in 1959. The last fatal shark attack in California was in Mendocino County in 2004.
Attacks by sharks in the southern part of the state are ``very rare,'' said Richard Rosenblatt, a professor emeritus of marine biology at the Scripps Institution of Oceanography at the University of California, San Diego, although white sharks are known to swim from north of San Francisco to the Gulf of California, off Mexico.